James Ellington has revealed he is targeting a return to training by the end of the year following the horrific motorbike crash which almost killed him.
The sprinter broke his pelvis and both legs in the accident while on a warm-weather training camp in Tenerife in January when the motorbike he was travelling on was hit by a car driven around a bend on the wrong side of the road.
His fellow athlete Nigel Levine, who was riding the motorbike, was also badly injured.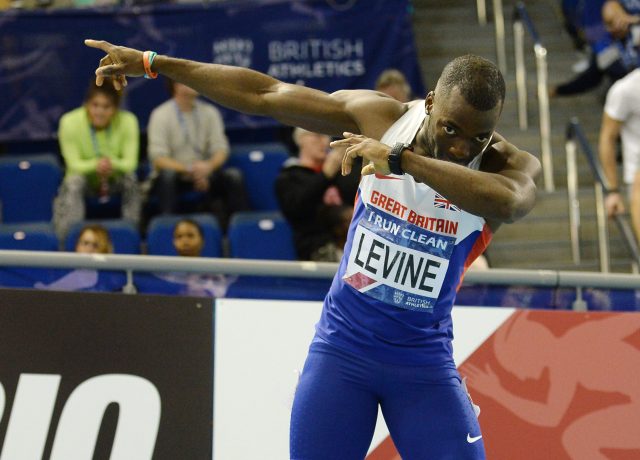 Ellington, a 100 and 200 metres specialist and a key member of Great Britain's sprint relay team, is firmly focused on resuming his career in 2018
"I want to be back running on the track next year. I want to be in winter training by December," he said in an interview with the Guardian.
"If you genuinely believe, then within reason you can do pretty much anything. If there aren't any residual bad injuries, I've no doubt I'll come back. My genetics and cells haven't changed. I will heal. I will get strong again."
2,288 Likes, 79 Comments – James Ellington (@jimmyells) on Instagram: "They told me 12 weeks in the wheelchair originally, I took that down to 5. Next steps ????????"
Ellington also explained the awful aftermath of the crash as he fought to stay alive.
"We wore helmets, but the impact was so hard I fractured my eye socket and split my head open," he said.
"Blood poured out of me. I lost six and a half pints of blood that night. I tried to move because I wanted to make sure I wasn't paralysed. I felt the pain then. 'Whoa!' The only thing holding my leg together was the muscle. The bones were gone.
"We lay there for 40 minutes and I thought: 'I might not survive this.' It was weird – but I was calm. That's not me playing the hard man. I just accepted it.
I only started to worry because I was feeling weak and sleepy which was the shock and blood loss. I spoke to Nigel the whole time, but couldn't see him as I was on my back. I could just see my leg was a mess – like someone got a giant hammer and splattered it.
"After a while someone stopped and put a blanket over me because I was shivering. They called an ambulance, but I was getting weaker. I thought: 'Oh, I need to stay alive. Don't fall asleep …'
"I've always appreciated life, but I was so close to departing it gives you a totally different perspective. We must just enjoy living."